Fotofair 2022. Transcontinenta looks back with an aftermovie!
This year, Transcontinenta was once again a big presence at the Fotofair! During the Fotofair weekend, we were able to advise many visitors and introduce them to the many beautiful brands that we represent in the Benelux.
New this year was our 'Macro Experience' tent. Here visitors could experience and try out the world of macro photography themselves with the help of all kinds of accessories and tools from brands like NiSi Filters, Lensbaby and Leofoto tripods. These brands have many fun and inspiring products that make macro photography easier and faster! We provided several set-ups in which everyone could experiment with colour, texture, details and abstract photography!
With our after movie we enjoy a nice edition!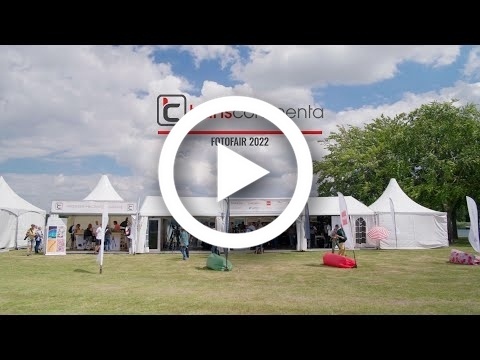 Our most popular products at the Fotofair:
NiSi CLOSE-UP LENS NC KIT that turns any telephoto (zoom) lens into a macro lens with a magnification of up to 1:1.
Various lightweight LEOFOTO URBAN and RANGER 10 layer carbon tripods, which you could call a "travel tripod". Stable, good working height and compact when folded.
Furthermore, of course a lot of attention for the LEOFOTO "macro" tripods. Especially, the LEOFOTO RANGER LS-223C + Ballhead LH-25 attracted a lot of attention. This is a very sturdy mini tripod which can easily carry a large camera with macro lens.
LENSBABY OMNI kits with numerous crystals, foils, colour gels and semi-permeable mirrors. These give every existing lens endless creative possibilities.
The visitors of the Transcontinenta tent could try TAMRON and SAMYANG lenses on their own camera for free. Especially the Tamron 150-600 and 150-500mm super-telephoto zooms for DSLR and mirrorless cameras were very popular, as well as the recently introduced Samyang AF 135mm F/1.8 FE.
Many visitors were looking for a practical solution to easily and comfortably carry a larger amount of photographic equipment. The unique THINK TANK ROLLER BACKPACKS are very smooth-running roller photo bags with built-in shoulder straps as a special feature. These are completely concealed and can be quickly used when needed.
At PEAK DESIGN, as always, their various carrying solutions were in the spotlight. From the SLIDE carrying straps, CUFF wrist strap to the very handy CAPTURE CLIP for a backpack or trouser belt.
---
---
About Transcontinenta Group
The Transcontinenta Group is one of the best value added distributors in Western Europe. We are a privately owned company and established in 1992 in the Netherlands. The Transcontinenta Group has offices in The Netherlands, Germany, and the UK. From there we distribute well-known and leading brands in the field of photography, video, sport optics and mobile connectivity. The wide range of brands and products we represent enables us to position them in a wide range of markets. From the novice amateur, professional photo studio to museums and government.